A good pension in a livable world
We as a pension fund also assume our social responsibility. The Board of PDN considers sustainability to be a major aspect of the investment philosophy and a full component of PDN's investment principles. PDN is the company fund of DSM Nederland and its affiliated companies. We believe it is important to have a sustainability policy that is in line with DSM's standards and values.
In
this article
, you can read in brief what PDN does with regard to sustainability.
We see it as our main task to continue to provide a good pension, now and later, which is why we invest our members' pension contributions in a responsible way. Numerous scientific studies have strengthened our belief that sustainability does not need to be at the expense of return on investments. On the contrary, we can take better-informed investment decisions by incorporating information about people, the environment, and good corporate governance in our policy. Certainly because we are investing for the long term.
Would you like to receive detailed information about our
Sustainability Policy
? Then click
here
.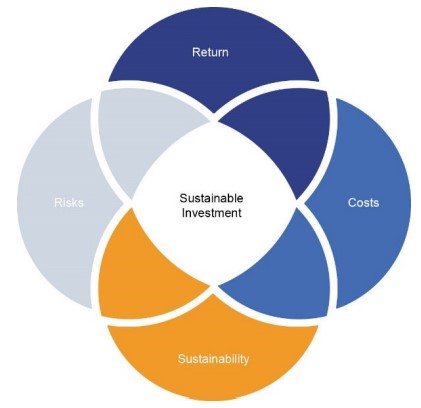 But how do you do that? Socially responsible or sustainable investing?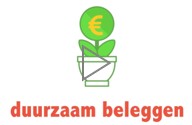 To start, a general short video (click on image) on 'Duurzaam beleggen: het nieuwe normaal' (Sustainable Investing: the new normal).
In addition, at the end of 2018, PDN and other pension funds signed the Covenant on International Socially Responsible Investment by Pension Funds. The signatories of this Covenant have opted for an approach that takes the OECD Guidelines for Multinational Enterprises and the UN Guiding Principles on Business and Human Rights as the basis for identifying, prioritizing, and addressing Environmental, Social, and Governance (ESG) risks.
In committing to these guidelines and principles, we aim to focus on specific societal developments that are important for our members and have been identified as high risk for the investment portfolio.
Our sustainability policy currently focuses specifically on three themes: health and welfare, climate and energy, and raw materials and circularity.

These themes are linked to four of the UN's Sustainable Development Goals (SDGs).
In particular, we focus on:
SDG 3 – good health and welfare;
SDG 7 – affordable and sustainable energy;
SDG 12 – responsible consumption and production; and
SDG 13 – climate action.

These goals are seamlessly linked to DSM's focus areas.
Pillars as a basis
PDN has further translated its strategic vision on sustainability into policy areas. Our policy for socially responsible and sustainable investment is therefore based on the following pillars:
Reporting
PDN publishes an annual sustainability report to ensure transparency about the sustainability policy and its implementation. In this report, we indicate how we handled sustainability in that year and which results were achieved with respect to sustainability.

In the context of transparency about where PDN invests, we publish an annual overview of the total investment portfolio on our website. For more information visit our website Investment policy at PDN. We also report the results of Vote Summary Report at shareholders' meetings on our website. The PDN Magazine and the website also regularly feature items on PDN's sustainability policy.