A good pension in a livable world
We as a pension fund also assume our social responsibility. The Board of PDN considers sustainability to be a major aspect of the investment philosophy and a full component of PDN's investment principles. PDN is the company fund of DSM Nederland and its affiliated companies. We believe it is important to have a sustainability policy that is in line with DSM's standards and values.
You can read a brief outline of how we are addressing this and what we achieved in 2021 here.

We see it as our main task to continue to provide a good pension, now and later, which is why we invest our members' pension contributions in a responsible way. Numerous scientific studies have strengthened our belief that sustainability does not need to be at the expense of return on investments. On the contrary, we can take better-informed investment decisions by incorporating information about people, the environment, and good corporate governance in our policy. Certainly because we are investing for the long term.
Would you like to receive detailed information about our
Sustainability Policy
? Then click
here
.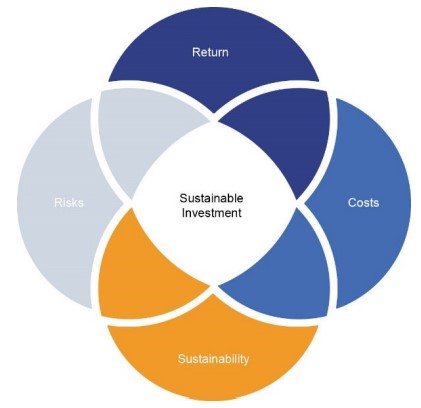 But how do you do that? Socially responsible or sustainable investing?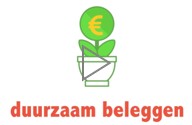 To start, a general short video (click on image) on 'Duurzaam beleggen: het nieuwe normaal' (Sustainable Investing: the new normal).
In addition, at the end of 2018, PDN and other pension funds signed the Covenant on International Socially Responsible Investment by Pension Funds. The signatories of this Covenant have opted for an approach that takes the OECD Guidelines for Multinational Enterprises and the UN Guiding Principles on Business and Human Rights as the basis for identifying, prioritizing, and addressing Environmental, Social, and Governance (ESG) risks.
In committing to these guidelines and principles, we aim to focus on specific societal developments that are important for our members and have been identified as high risk for the investment portfolio.
Our sustainability policy currently focuses specifically on three themes: health and welfare, climate and energy, and raw materials and circularity.

These themes are linked to four of the UN's Sustainable Development Goals (SDGs).
In particular, we focus on:
SDG 3 – good health and welfare;
SDG 7 – affordable and sustainable energy;
SDG 12 – responsible consumption and production; and
SDG 13 – climate action.

These goals are seamlessly linked to DSM's focus areas.
Policy instruments as a basis
PDN's sustainability policy is built around the following six policy instruments:
We use Impact Investments to help guide us in achieving both attractive financial returns and social objectives. Our investment decisions are based on the UN's seventeen sustainable development goals.

In order to increase our impact, in 2021 we decided that we wanted our impact investments to focus on making a positive contribution in helping create a stable and resilient climate for everyone worldwide, as well as good health and well-being for people of all ages.
Examples of impact Investments and sustainable investments:
In 2021, we expanded our infrastructure portfolio with an investment in Mirova's renewable energy fund, the MET5 fund. Mirova is an asset manager that operates according to the highest standards in the field of sustainability and is particularly committed to providing affordable and clean energy as well as making a positive contribution to the climate.

Investment in the Northern Horizon Healthcare Real Estate Fund. This fund is committed to creating safe and affordable housing with good basic services.

We also pay attention to sustainability as part of our mortgage investments. Consumers receive support if they have payment problems, and affordable housing is financed through mortgages with a National Mortgage Guarantee. Consumers are also actively contacted if their homes are very energy inefficient. This not only saves the consumer money, but it also makes a positive contribution to the climate. By way of a sustainability deposit, a consumer can borrow a percentage of the value of their home to improve the sustainability of their home. In addition, following the floods in the Netherlands during the summer of 2021, our mortgage provider Munt shared its knowledge and experience of flooding risks.

The total volume of impact investments was €246 million at the end of 2021, an increase of €28 million compared with the end of 2020.
Outcome of the objectives for Impact Investments

We want our investments to have as much positive impact as possible and preferably as little negative impact on the world as possible. We encourage companies to effect positive developments in the field of social issues and sustainability.

We have outsourced engagement to a company that specializes in this, Columbia Threadneedle Investments. Columbia Threadneedle Investments acts as an engagement party on behalf of a number of institutional investors. By working together, we increase our impact.

In 2021, Columbia Threadneedle Investments addressed 209 companies in eighteen countries within the share portfolio. A total of 113 milestones have been achieved. Within the corporate bond portfolios, dialogue was conducted with 88 companies in thirteen countries. A total of 62 milestones have been achieved. In addition to company-specific engagements, Columbia Threadneedle Investments has made the following thematic engagements: diversity of Executive Boards, balanced remuneration policy, auditor accountability, environmental and social factors of climate risk, and Accountability of Executive Boards.

Climate Action 100+
PDN, through Columbia Threadneedle Investments, is a member of Climate Action 100+, along with other financial institutions. Climate Action 100+ is an initiative set up by a group of investors to ensure that the world's largest emitters of greenhouse gases are taking the necessary action to address climate change. More than 615 investors worldwide, responsible for more than $65 trillion in assets under management, engage with companies in improving climate change policies, reducing emissions, and improving climate-related reporting. In 2021, Climate Action 100+ achieved significant progress among participating companies. Over 43% of the 160 participating companies have set themselves the target of achieving net zero emissions by 2050 or earlier.

Phasing Out Coal
There was mixed progress on phasing out coal in 2021. The large diversified mining companies did make several major commitments. Investments in clean energy are becoming increasingly financially attractive. This has driven the electricity sector to invest more and more in clean energy and storage. Many European and American companies in the sector have set themselves net zero targets. PDN's engagement efforts, undertaken by Columbia Threadneedle Investments on PDN's behalf, focus in particular on the United States, China, and India as major coal users.

Sustainable Food Systems
The impact of agriculture on biodiversity is becoming increasingly severe, especially in some of the world's most vulnerable habitats. Since the start of the engagement program, Columbia Threadneedle Investments has approached 52 companies to promote more sustainable practices in food production and consumption. Since then, Columbia Threadneedle Investments has conducted a total of 103 engagement activities on issues such as deforestation, climate adaptation strategies, water management, and alternative proteins. However, most companies are still struggling to implement changes that would significantly combat environmental degradation.

Expansion of the Engagement Policy
In 2021, we increased the number of companies with which we conduct engagement in view of our desire to step up our ambitions through engagement. We now conduct engagement with respect to all of our share and corporate bond portfolios. In 2021, we also decided that we wanted to use engagement to promote positive change with respect to our four focus SDGs. Our goal is for at least 25% of the total number of engagements to focus on SDGs 3, 7, 12, and 13. We also want to reach a milestone with at least 50% of the total number of engagements each a year.

Outcome of the objectives for Engagement

We believe it is important that we are transparent about the actions we have taken and the achievements we have had in the field of sustainability. To this end, we publish a Sustainability Report every year. In this report, we indicate how we handled sustainability in that year and which results were achieved with respect to sustainability. In the interests of transparency, on our website we also publish an annual overview of our total investment portfolio, to provide the vote summary report of shareholders' meetings, and report on the progress we have made through engagement.

We also ensure that we comply with transparency requirements laid down in regulations and guidelines, such as the IMVB Covenant, the EU Sustainability Finance Disclosure Regulation (SFDR), and the Principles of Responsible Investment (PRI). The PDN Magazine and the website also regularly feature items on PDN's sustainability policy.
Outcome of the objectives for Transparency
In the area of transparency, we have formulated a number of KPIs with accompanying targets. These indicators relate to the publication of the Sustainability Report and the sustainability policy on PDN's website, participation in the VBDO Benchmark on Responsible Investment and, lastly, the publication – by March 31 of the following year – of a list of holdings within the listed share portfolio, credit portfolio, and nominal state portfolio in which PDN has invested as of the end of the year. In 2021, PDN met all the transparency KPIs listed below.
Reporting
PDN publishes an annual sustainability report to ensure transparency about the sustainability policy and its implementation. In this report, we indicate how we handled sustainability in that year and which results were achieved with respect to sustainability.

In the context of transparency about where PDN invests, we publish an annual overview of the total investment portfolio on our website. For more information visit our website Investment policy at PDN. We also report the results of Vote Summary Report at shareholders' meetings on our website. The PDN Magazine and the website also regularly feature items on PDN's sustainability policy.