Pension agreement. More questions than answers
Published: 19-06-2019
You will already have heard the news in the media.


On Tuesday June 4th, the government and the social partners reached an agreement in principle on the future pension system. The left of center opposition parties GroenLinks and PvdA also support this agreement. The members of the trade unions expressed their views on the agreement in an advisory referendum. The majority voted in favor.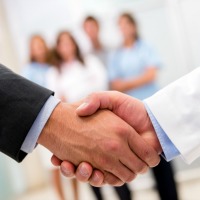 What does the agreement consist of?
The preliminary agreement is largely in place. All that now remains is to clarify the precise implications. The information available up to now has mainly been the details about the state pension. The state pension, or "AOW", is the pension that you receive from the government when you reach a certain age. The agreement sets the state age of retirement for the next two years at 66 years and four months.

After that, it will rise to 67 in 2024. From then on, with each year's increase in life expectancy, the state retirement age will rise by eight months.
It was also agreed that it would be made a more attractive option for the lowest paid occupations (often the most physically demanding ones) to retire three years earlier. Another important part of the agreement relates to the self-employed. It should be made easier for these people to join a pension fund. It is not yet clear how this will be given shape.

Pension with PDN
You receive the state pension from the government. You also receive or will receive a pension from PDN. This is the pension you accrue through your employer. No details have yet been released about the agreements relating to this part of the pension.

What next?
The further elaboration of the agreement in principle only provides clarity about the precise implications for the state pension and for PDN's pension. We will of course let you know as soon as more information is available.